able creator's passion #1 (CEO)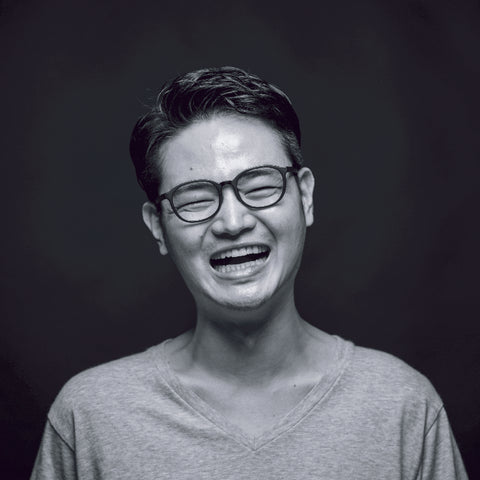 Product Manager
We deliver leading technology to our customers from their view point
I started "αble" project in July 2018 with an aim to help "grandmas" who became unable to communicate fully with friends due to hearing problems.
Field of audio device is full of leading technologies that are not yet turned to practical use.

Using my experience at IBM developing robotics and wearable device projects, "αble" offers the whole new experience to our customers.
---
Q1. How did you get involved in the development of "αble"?
In December 2017, when I returned to my parents' home in Kagoshima Prefecture, my respected father told me that my grandmother was deaf.

I bought an expensive hearing aid, but he doesn't use it at all. Can't you do something about it? This is how I became interested in the market for people with hearing loss.
Until then, he had been working on the development of invisible earplugs, but after returning to Tokyo, he asked the families of the other members to join him in the development of hearing aids.After learning that we have a hearing loss, in January 2018, our entire team decided to enter the market for people with hearing loss.
Q2. What are your thoughts on this project?
 We don't think outside the box. It is important to work from the customer's point of view and with free thinking.
During my tenure at IBM from 2011 to 2016, I was involved in the development of technologies such as AI and wearable devices, and for me, voice was a treasure trove of advanced technologies that had yet to be put to practical use.

I really wondered, "Do you really have to spend hundreds of thousands of dollars to buy a hearing aid? Is it not available in noisy places like pubs and cafes? We asked ourselves questions, came up with bold solutions, interviewed experts and university professors, and conducted a series of interviews with "αble" We have created our core technology.
Q3. What are your goals for the future?
We are very happy to say that we are currently receiving inquiries from people all over Japan about "αble-plus".
On the other hand, due to the small number of employees, we are unable to respond to all of our customers' inquiries.
In the future, I will shift my focus from development to sales so that I can take the initiative in visiting trade shows and stores to bring our products to you.
"αble" creator's motto: "We are together with our customers"
""αble" series" is the outcome of work we put together with our customers.

We think, listen and develop together with our customers from the early design phase.