able creator's passion #3 (Web Engineer)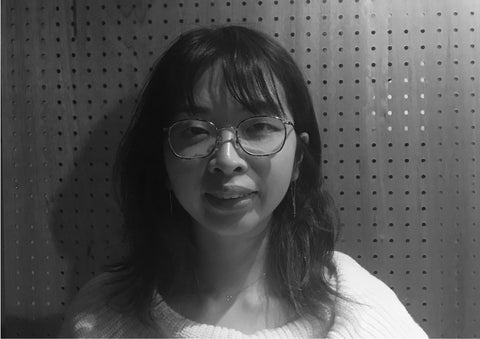 Web Engineer
We support the customers thoroughly.
I joined freecle Inc. as I wanted to support my mother who could no longer enjoy conversation with close friends in loud places like busy cafe or restaurants.
I develop "αble series EC (e-commerce) site".
While making the website simple and easily purchasable, I try to deliver information that relief the customers' concerns.

I hope it helps reduce anxiety of people like my mother.
---
Q1. How did you get involved in the development of "αble"?
I became aware of my hearing loss and its problems when my mother, who I love, asked me for advice about not being able to hear conversations in busy places.
In fact, she couldn't hear a conversation with a friend and it was unbearable to see her "sitting quietly watching the conversation" for "fear of breaking her back.
Until then, I had the impression that "hearing aids" were expensive and a bit lacking in design, but when I heard about "αble" Voice, which can be used as easily as wireless earphones, through a crowdfunding campaign, I was very impressed.
It was at the time when I was thinking about changing jobs, so I decided to participate in the development of the product.
Q2. What are your thoughts on this project?
I'm building my e-commerce site with my mother's generation (60s-70s) in mind.
For example, we emphasize that those who want to buy immediately (e.g., my impatient mother) can access the product purchase page with a single click and easily get to the information they want to know.
In addition, through listening to our customers, we found out that people who visit our e-commerce site place an emphasis on "relieving and improving their hearing problems," so we decided to provide such information not only through product explanations but also through topics and listening sessions.

We would be very happy if you feel that our site can alleviate the anxiety of visitors.
Q3. What are your goals for the future?
I would like to improve the EC site to meet the needs of people not only in Japan but also in other countries.
Information and usability requirements change depending on the country and culture, so I want to listen to our customers and make improvements on a daily basis.
First of all, we'll do our best to make our participation at CES in January 2020 a success!
"αble" creator's motto: "We are together with our customers"
""αble" series" is the outcome of work we put together with our customers.

We think, listen and develop together with our customers from the early design phase.